Despite the extensive and thorough research dedicated to his life and works
it's still difficult to separate Le Corbusier the man from the mythic artist,
builder, and poet. Sure, the biographic anecdotes are well known. He
awoke every morning at 6 AM to paint before 'doing' architecture in the
afternoon. When thinking of Le Corbusier, we can't help but summon
up images of the iconic round black glasses, the dapper impresario
nervously bantering with Einstein, or even just the cartoonishly muscular
silhouette of Modulor man.
But these rare color portraits of Le Corbusier could change all that.
The photographs date from 1953 and were shot by
Willy Rizzo
in
Le Corbusier's studio at 35 rue de Sèvres and his self-designed penthouse
apartment. Only a few of them were published in 1954, but haven't been
exhibited since, until now.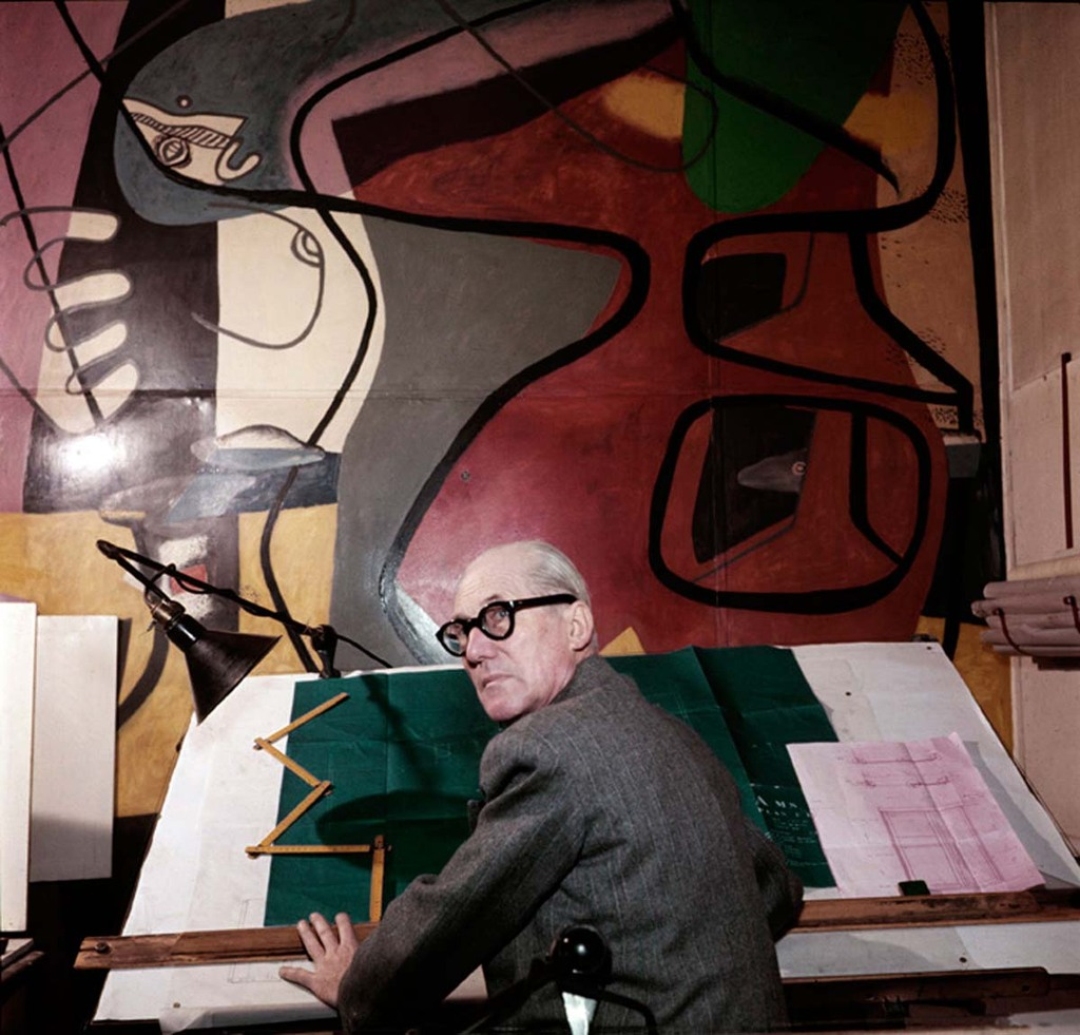 now open at Le Corbusier's Maison LaRoche.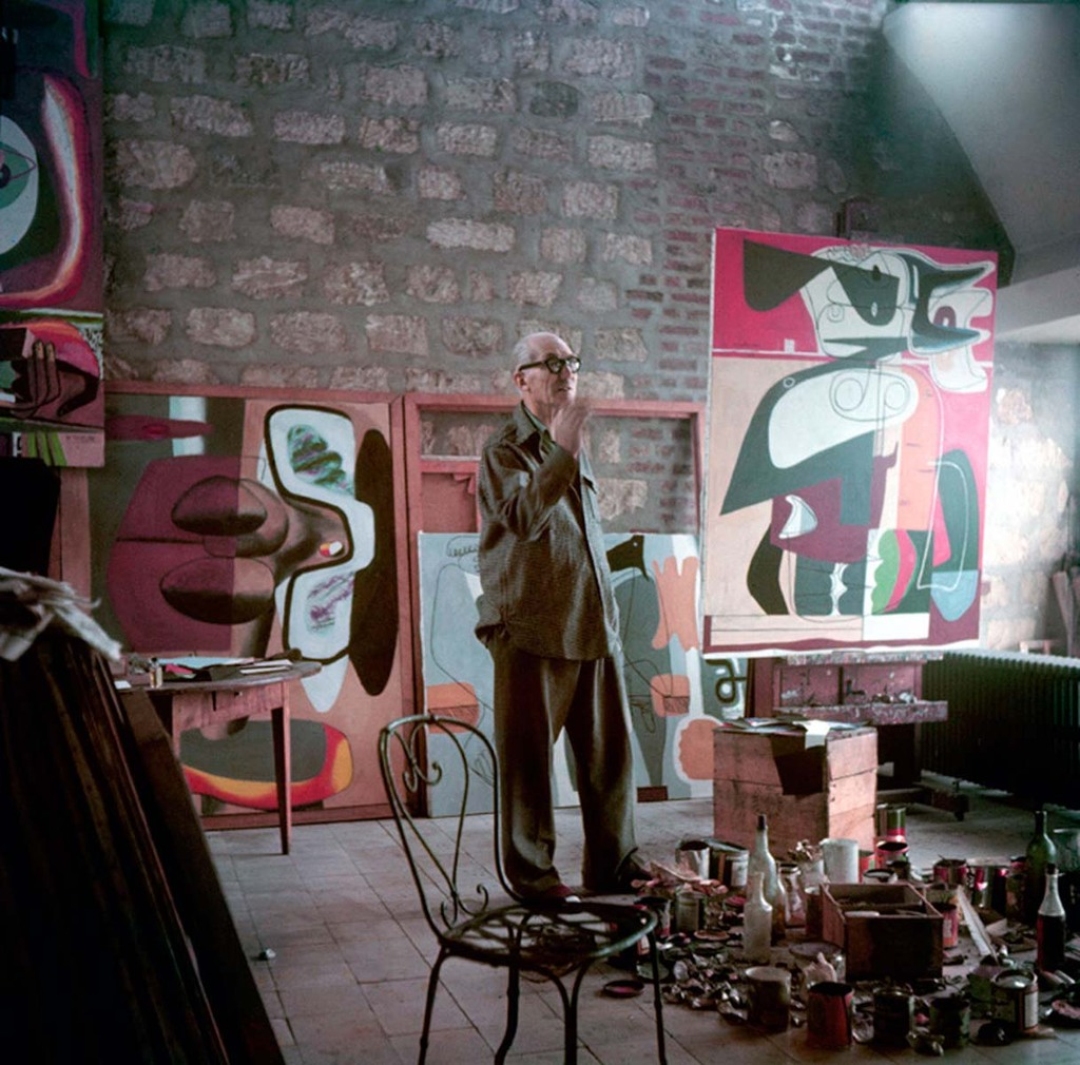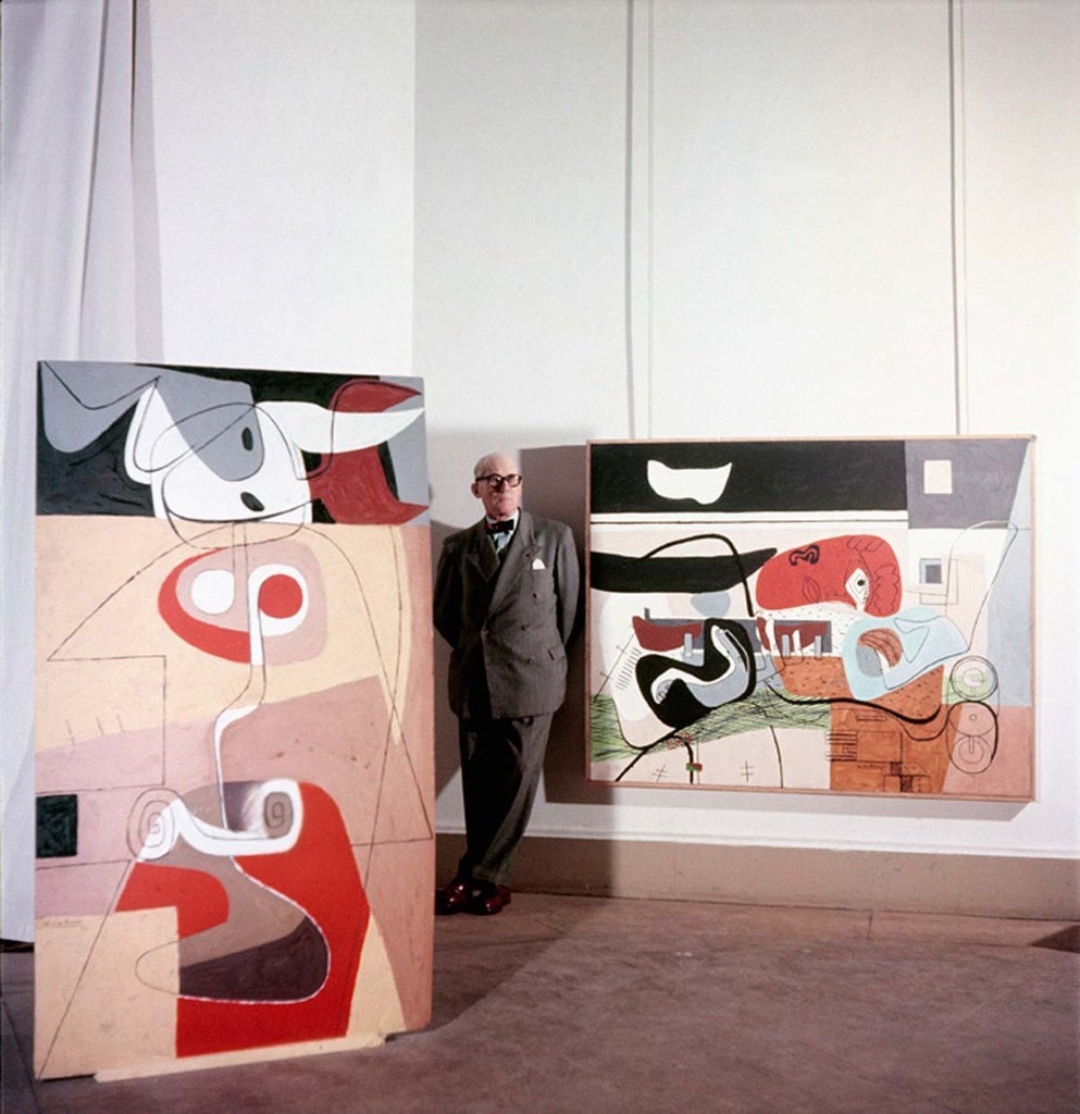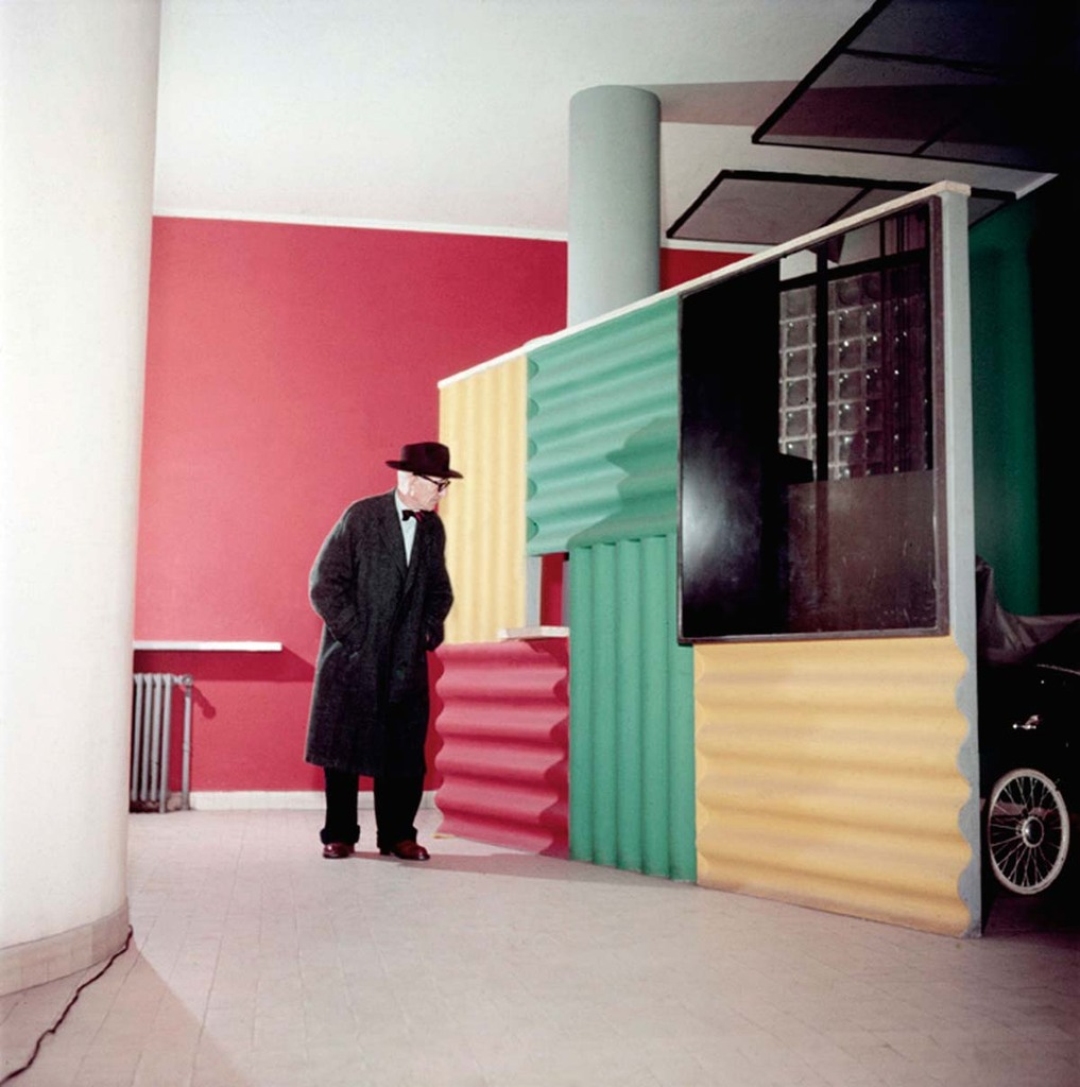 Born October 6, 1887 in Switzerland,
Le Corbusier died
August 27, 1965.
I have always liked his work. BBL